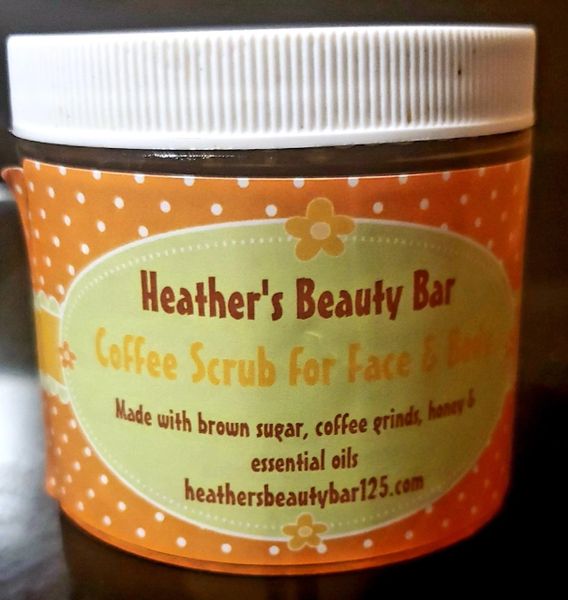 This body scrub was created for a deep exfoliation and an invigorating feeling  for the face and body. Made with fresh coffee grinds
Coffee grinds is an elixir for cellulite on the skin, if used often. 
ingredients include: Dark brown sugar, columbian coffee grinds, organic honey, sweet almond oil, coconut oil & tea tree oil. 
Its a great  wake me up in the am.

Use daily. or as often as needed